VaproShield offers high performance, vapor permeable, water resistive barriers (WRB) and air barrier (AB) systems. Their flashing and rain screen accessories create a total solution-based approach to protecting the building envelope.
Why VaproShield WRB/Air Barriers:
Breathable and Air Tight – protecting the building envelope by letting vapor pass through (breathable) but not air or water
Energy Saving – stopping air movement in and out of the building savings energy for the life of the building.
Moisture Management – buildings have to battle constant moisture infiltration from occupants and Mother Nature – having a WRB/Air Barrier that can breathe drastically reduces the incident of mold, mildew and rot.
Works with Your Substrate– membranes work with virtually all substrates; gypsum, OSB, extruded/molded polystyrene insulation, concrete block and mineral wool to name a few.
Diverse Veneers and Cladding – a single membrane system works with multiple veneers and cladding, including open joint facades, fiber cement, ACM, stucco, brick and stone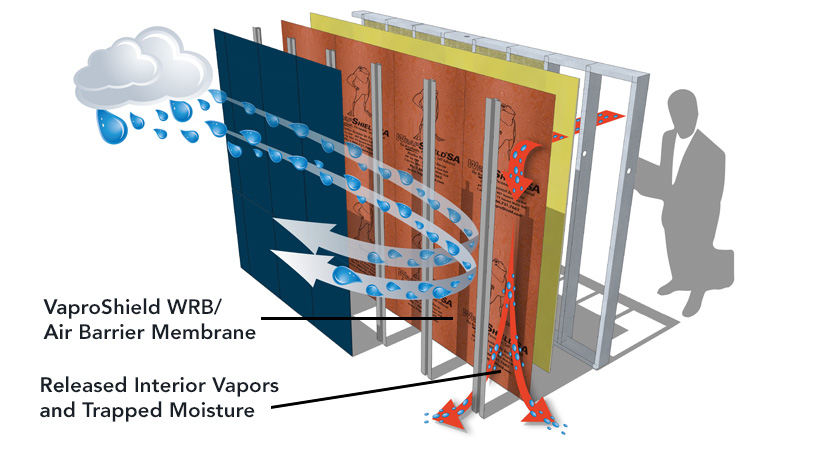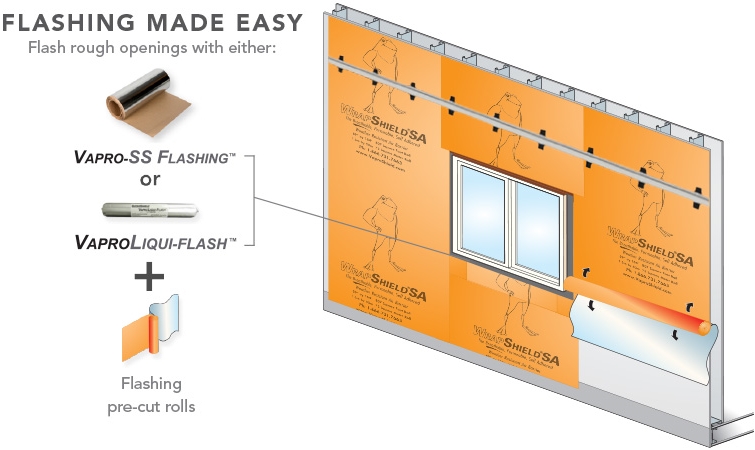 Complete WRB/Air Barrier System
VaproShield's breathable air tight field membranes; rain screen design components, and rough opening flashing materials are designed and tested to work together—reducing your liability and potential expensive moisture related repairs.
The solution-based approach to the building envelope offers:
Increased Contractor Profitability
lower installed cost, less inventory, minimal training
Phase Construction Friendly Installation
apply in extreme conditions, stay on your schedule not Mother Natures
Multi-substrate/Cladding Compatible
install a single WRB/Air Barrier system, no need for multiple suppliers
Crew Safety
zero VOC's, no toxins, no special equipment
Multiple Cladding, Substrates, Insulation: One WRB/Air Barrier Solution
VaproShield membranes work on virtually all substrates; gypsum, plywood, extruded/molded polystyrene insulation, concrete block, and mineral wool. Diverse cladding and multiple insulation materials — easy enough — VaproShield membranes offer proven compatibility.
Open Joint Facades
Fiber Cement
ACM
Rigid Insulation
Mineral Wool
Continuous Insulation

Extreme Durability, All Climate Construction
Fully exposed [no cladding] VaproShield membranes have been proven durable in the most extreme conditions – hurricanes, arctic blasts and frigid northern temperatures. Noted as the most Phase Construction Friendly WRB/Air Barrier in the industry, VaproShield membranes can help keep your construction schedule on track. Easily installed in virtually all weather conditions, including below freezing temperatures.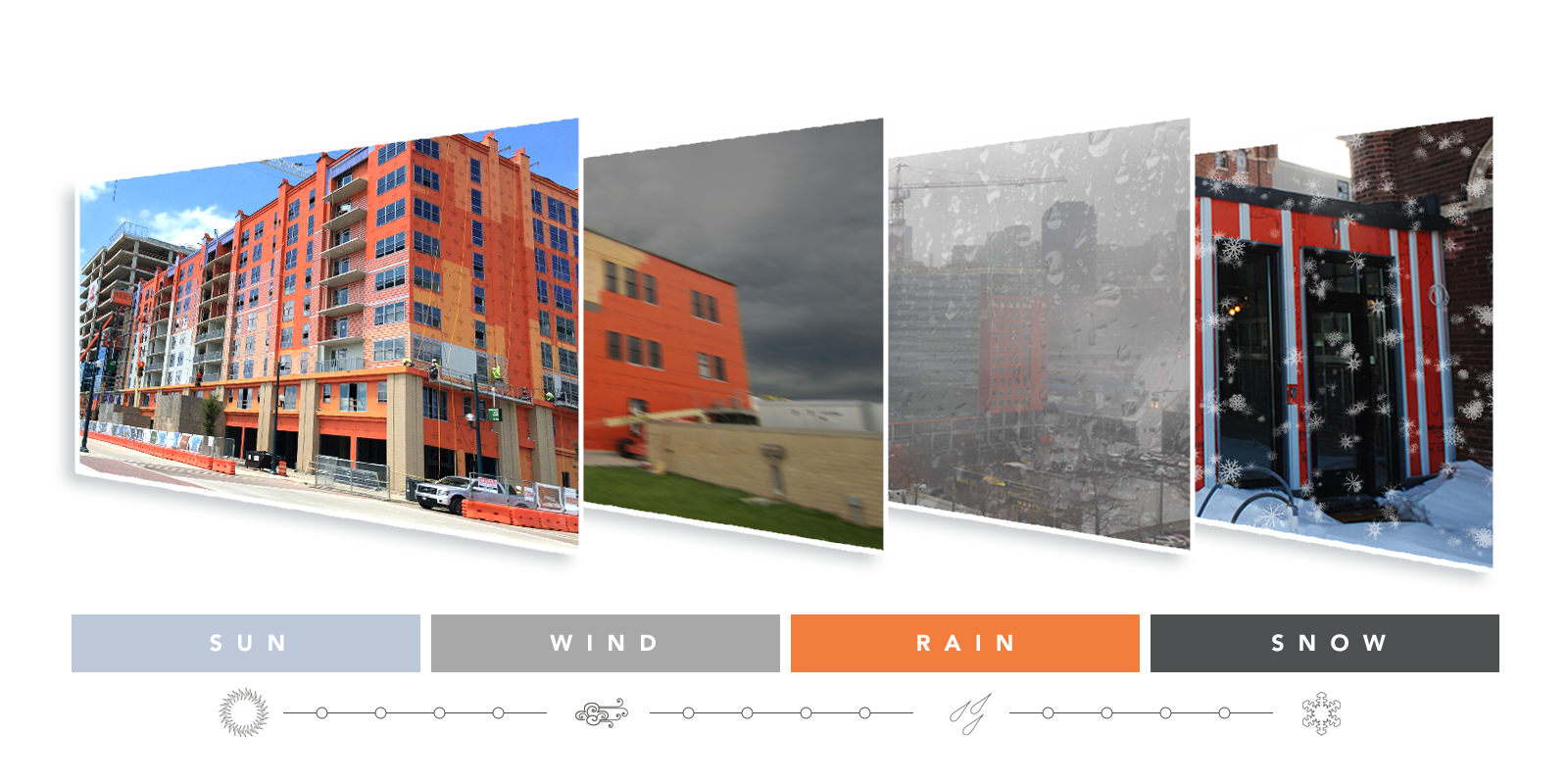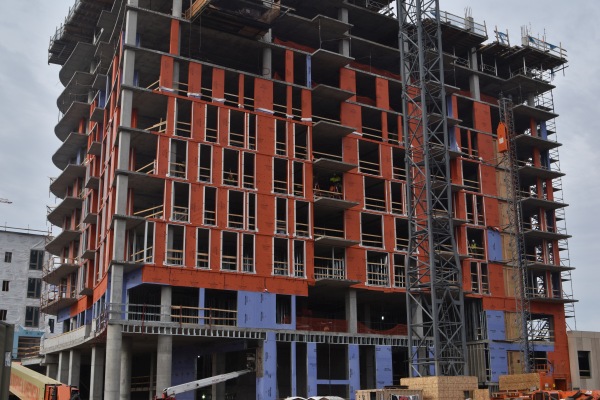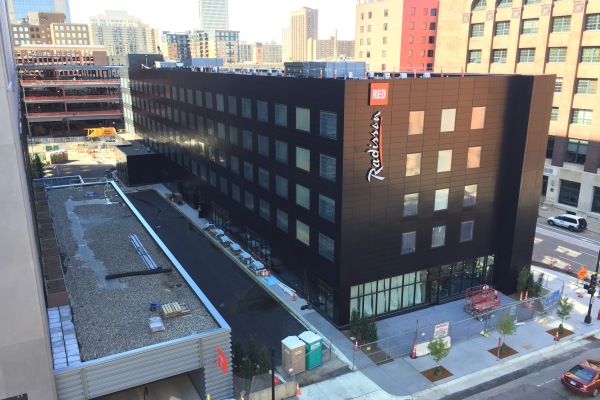 Nordhaus
Over 100,000 sq. ft. of WrapShield SA Self-Adhered WRB/Air-Barrier protects NordHaus, a mixed-use building in Minneapolis, MN. Phase construction friendly and ideal for projects with tight timelines, WrapShield SA Self-Adhered required less labor and installed quickly – saving contractors time and money.

Radisson Red Hotel
Over 60,000 sq.ft. of WrapShield SA Self Adhered protects Radisson Red hotel behind aluminum composite panels. Installed during the winter months in Minnesota, WrapShield SA Self-Adhered withstood low temperature application, as it can be exposed for up to six months before cladding installation.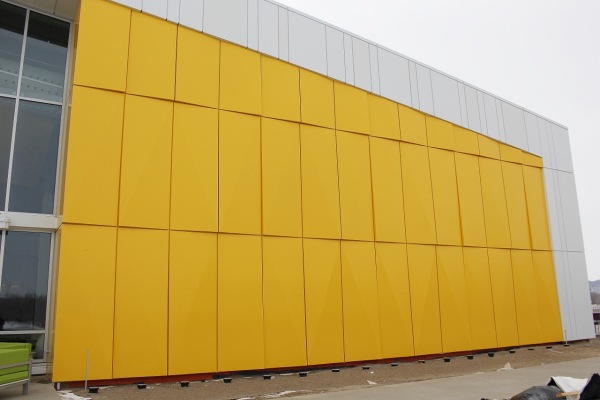 James Ford Bell Museum, University of Minnesota
RevealShield SA Self-Adhered was installed on the James Ford Bell Museum and Planetarium facility on the St. Paul campus of University of Minnesota—eliminating the need for time intensive rough opening preparation and increasing contractor profitability.

Treasure Island Resort Casino
WrapShield SA Self Adhered was installed over wool insulation, behind Bone White and Yellow aluminum composite panels. Compatible with an incredible array of substrate and cladding types, WrapShield SA Self-Adhered is durable and tear resistant—withstanding up to 6 months of UV and climate exposure prior to cladding installation.