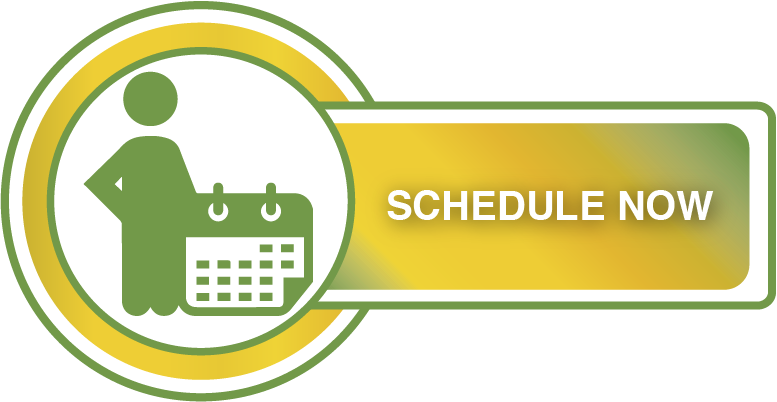 CEU/AIA Accredited Educational Seminars
Courses Available onsite or online

---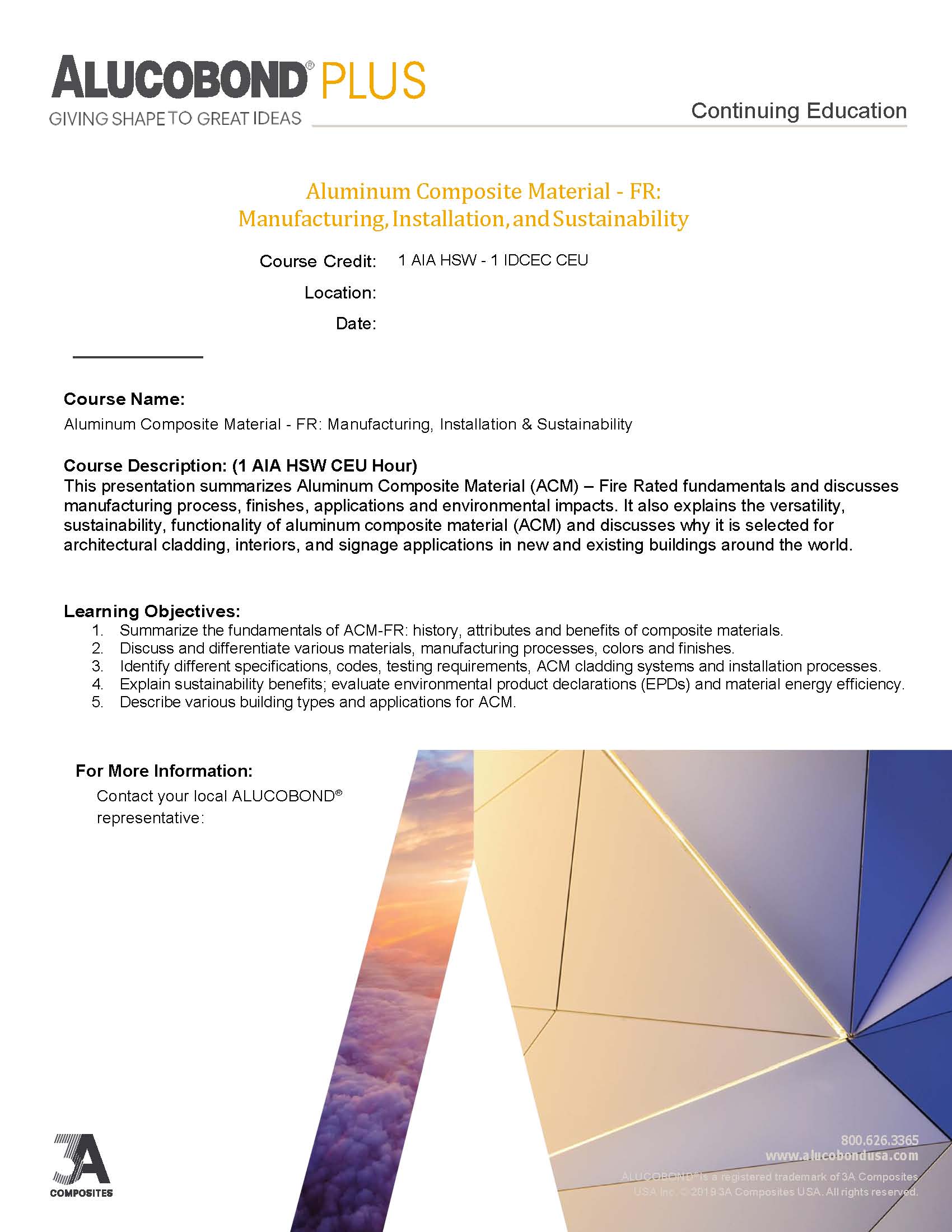 Accreditation:
Description:This presentation summarizes Aluminum Composite Material (ACM) – Fire Rated fundamentals and discusses manufacturing process, finishes, applications and environmental impacts. It also explains the versatility, sustainability, functionality of aluminum composite material (ACM) and discusses why it is selected for architectural cladding, interiors, and signage applications in new and existing buildings around the world.
---

---
Course: VaproShield Building Enclosure Technical Seminar
Accreditation: AIA Accredited
Description:
Over the past 10 years there have been significant changes to codes and regulations for the design and construction of thermally efficient, airtight buildings.This presentation will review the technical issues of:
Technical issues related to uncontrolled air movement
Vapor diffusion
Principles of wall design
Functional "build to the design"
How air barriers, in-conjunction with vapor permeable membranes, save money
---

---
Course: The Effective Thermal Performance of the Building Enclosure: Exterior Walls
Accreditation: AIA/CES Accredited
Description:
Today, many new buildings must meet the ASHRAE 90.1 requirements for thermal performance. This is a tough objective, since documented proof is required. Effective R-values must be met, not just nominal values, which means that high conductivity materials that cause thermal bridges must be considered in the modelling and calculations.
Often, meeting ASHRAE's challenging prescriptive compliance is not even enough; some designers look to walls to make up for thermal performance shortfalls from other parts of the building enclosure – such as high glazing area percentages. Many of today's conventional wall assemblies fall short of even basic compliance, causing larger, thicker, and more costly assemblies than ever before.
Learn what current wall assemblies are getting closest to the target performance levels, what the code–prescribed targets are for your region, and what some innovative companies and designers are doing to solve this issue, both with conventional and proprietary approaches, while saving cost at the same time.
---

---
Course: Drained and Back-Ventilated Rainscreen Cladding Design
Accreditation: AIA/CES Accredited
Description:
In this seminar you will learn:
What are the different types of rainscreen wall assemblies?
What is an engineered rainscreen wall solution?
What are some of the predominant design considerations for a properly designed DBV rainscreen wall assembly?
Introduction to the 5 principles of rainscreen wall design
---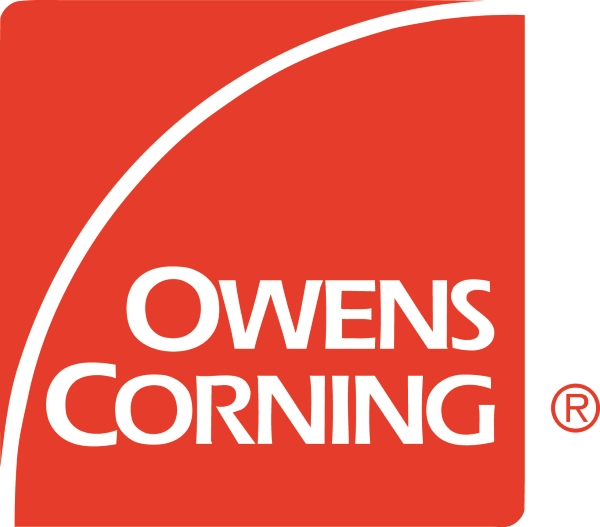 ---
Accreditation:
Description:
In this seminar you will learn:
Energy Code Updates and Compliance Paths
Prescriptive R-value and U-values
Project examples
Continuous Insulation options and performance in Cold Climates
Thermal conductivity (and R-value) are temperature dependent
Z Furring and potential thermal loss
WUFI (hygrothermal) analysis for walls in Minnesota's climate
NFPA 285 Fire Compliance combustible and non combustible assemblies
Foam plastic solutions (Masonry)
Mineral wool solutions (Combustible Claddings/WRB's)
---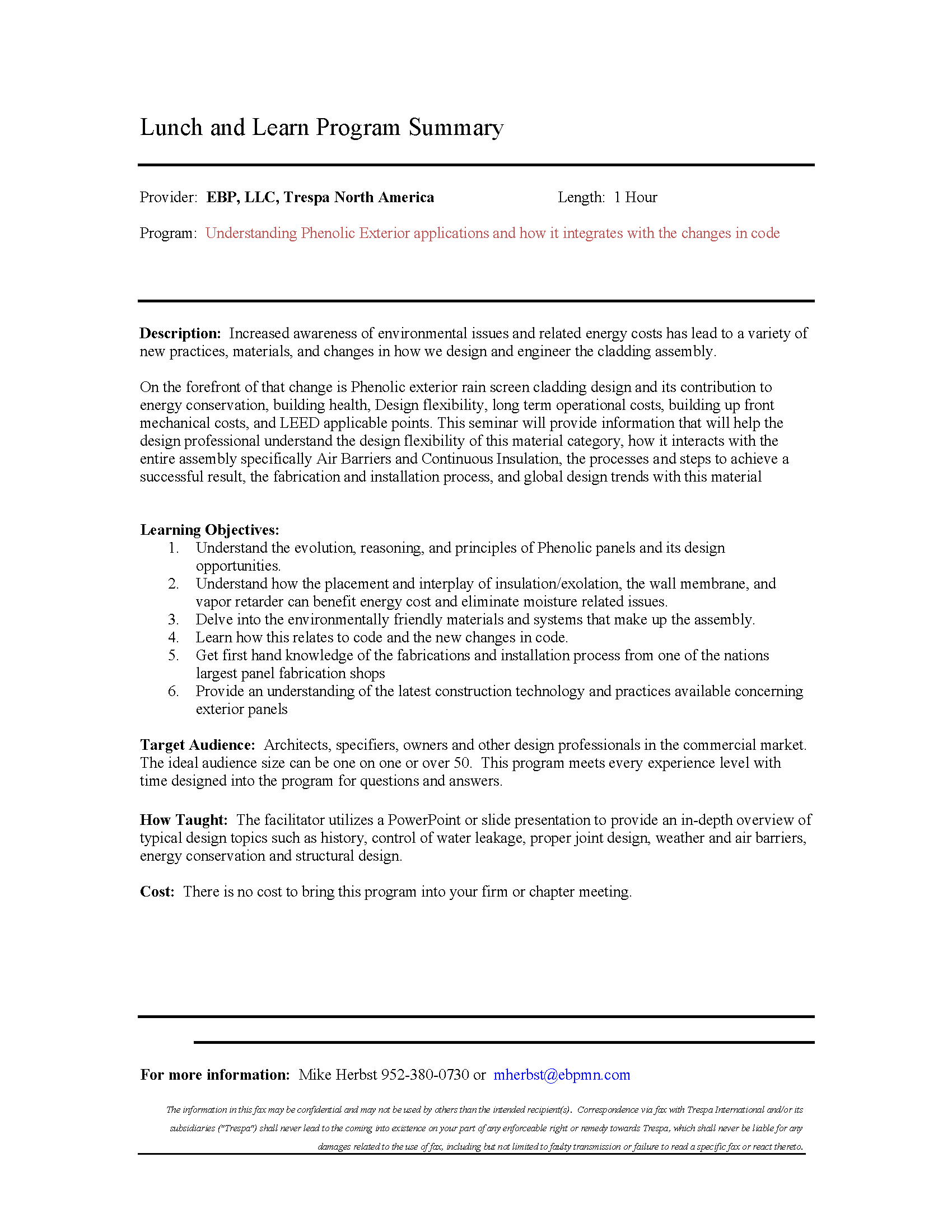 ---
Course: Understanding Phenolic Exterior applications and how it integrates with the changes in code
Accreditation:
Description:
Increased awareness of environmental issues and related energy costs has lead to a variety of new practices, materials, and changes in how we design and engineer the cladding assembly.
On the forefront of that change is Phenolic exterior rain screen cladding design and its contribution to energy conservation, building health, Design flexibility, long term operational costs, building up front mechanical costs, and LEED applicable points. This seminar will provide information that will help the design professional understand the design flexibility of this material category, how it interacts with the entire assembly specifically Air Barriers and Continuous Insulation, the processes and steps to achieve a successful result, the fabrication and installation process, and global design trends with this material.
---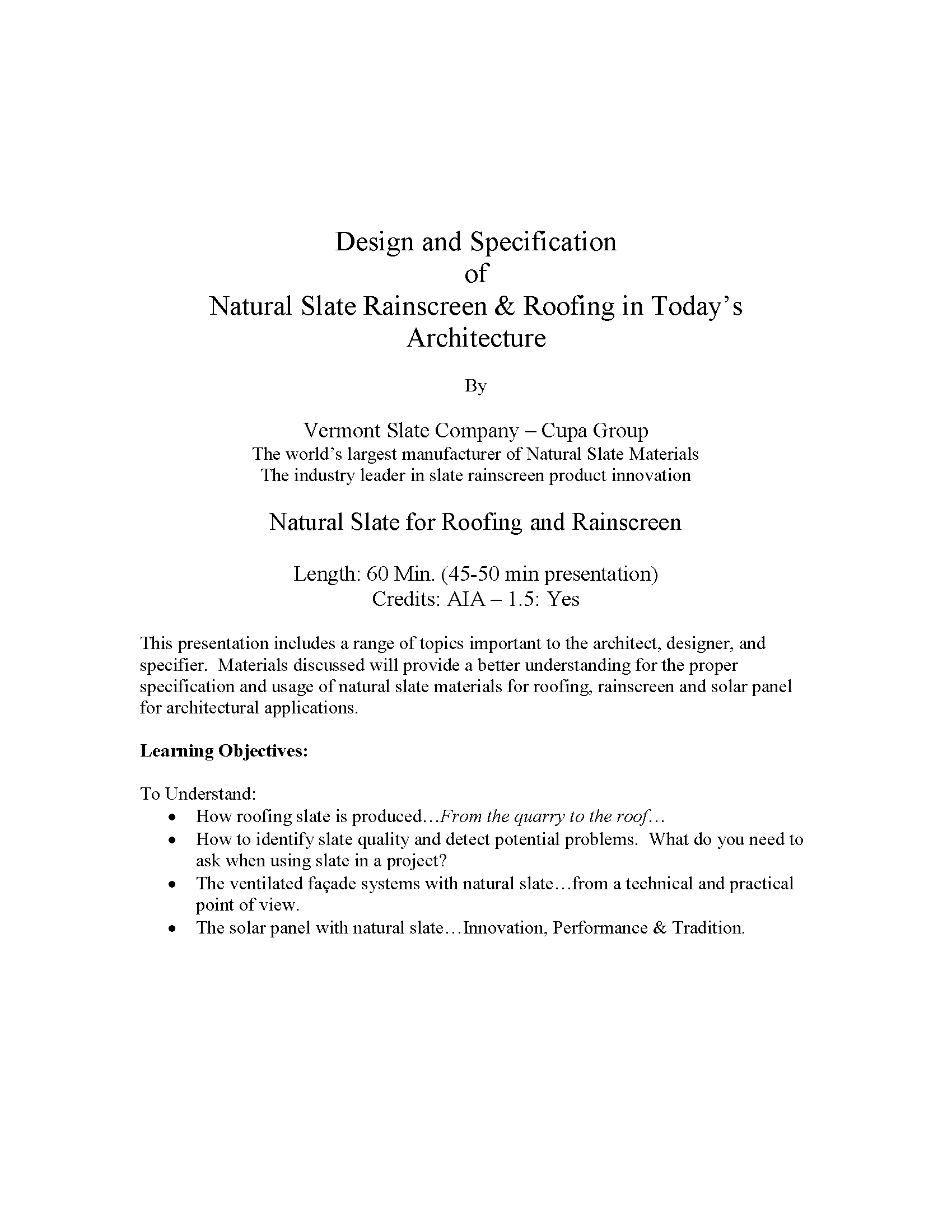 ---
Course: Design and Specification of Natural Slate Rainscreen & Roofing in Today's Architecture
Accreditation: AIA Accredited
Description:
This presentation includes a range of topics important to the architect, designer, and specifier. Materials discussed will provide a better understanding for the proper specification and usage of natural slate materials for roofing, rainscreen and solar panel for architectural applications.
---

Course: Stunning Facades with Sintered Stone
Accreditation: AIA CES
Description: 1 AIA HSW CE Hour
This course will demonstrate why Sintered Stone is a product of choice as it can provide the artistic appeal, technical performance, and sustainability for green construction to satisfy the wide range of needs for successful and stunning facade design.