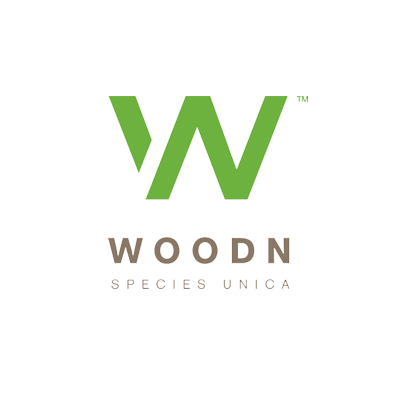 Woodn is a technical wood. The first of its kind in the world, it succeeds in combining two incompatible components like PVC and wood fibre to create a material with an intrinsically high aesthetic appeal in the material itself, rather than being the result of surface treatments typical of traditional WPC, with a dimensional stability that is much greater than both traditional WPC and wood itself.
Benefits of Woodn Panels:
Fire safe: Class 1 material and self-extinguishing
Limited dilation and compression; (max. 3mm/ linear m) due to temperature changes, even if abrupt.
Water-resistive: suitable for outdoor applications and very humid environments
Ecological: made of non-toxic materials and 100% recyclable
Lighter than similar industry products, easy to apply and transport
Resistant to woodworm, fungi, and parasites
Sound-absorbent and pleasant to touch
Thermoformable: bends without breaking; can be thermoformed to adapt to curves
Emission-free: does not emit formaldehyde and contains no heavy metals
Woodn MODULATUS System:
Woodn Modulatus is an indoor-outdoor covering available in boards of various formats and colors. This product offers spectacular decorative and aesthetic possibilities.
MODULATUS Applications:
Woodn Modulatus can be used to create coverings for walls, ventilated façades, and false ceilings. Modulatus boards can be arranged either vertically or horizontally to provide the designer with the utmost creative freedom. The range of Modulatus profiles also includes a special five-strip profile that can be used to cover furniture and fittings.
Woodn AETERNUS System:
Woodn Aeternus is the definitive solution for outdoor use. It is resistant to both water and UV rays; it is self-extinguishing and stable when subjected to variations in humidity.
AETERNUS Applications:
From garden furniture to urban furniture; from walls to gazebo floors, decks, poolside, terraces... Woodn AETERNUS offers an infinite range of applications to ensure the utmost liveability of outdoor spaces.
Q9510 Assembly Instruction
Q20410 Assembly Instructions
Q13010 Technical Brochure